---

Art Workshops & Painting Holidays
​Come and relax in a creative retreat

---

Situated in the beautiful Cambrian Mountains not far from Cardigan Bay.

This could be the path to a new creative you.

Our customers return time and time again.

We have the perfect artists retreat, the workshops are ideal for relaxation and wellbeing. If you want to return to art practice after a break or you would just like to expand your skills and learn something new. Whatever is right.

Tailor made for you.

Non residents are welcome.

Enjoy an art workshop or painting holiday with me, Anita Woods, during a self catering holiday or short break. Pengwernydd Cottages are set in the tranquil and inspiring landscape of the Cambrian Mountains. There's lots of activities for non painting partners to do in the area.

All abilities are welcome from beginners to the more experienced, using your choice of media in a relaxed environment.

We offer a tailor made Art Workshop using the media of your choice:-

Watercolour
Acrylics
Oils
Mixed media incorporating inks, pastels, graphite, charcoal etc.

We have a light and airy studio space within function room

for working indoors. On location painting can be arranged in advance.

Workshop Details

Cost £85 per person per day, £5 for materials (stretched canvas and other expensive items are extra), and can be combined with a stay at Pengwernydd Cottages.
Start at 10.30am and finish at 3.30pm with a break for lunch.
Bring the materials and equipment you wish to use with you, if you are a beginner or require materials please request them in advance.
Wear clothing suitable for painting indoors or out.
Tea, coffee and light refreshments are provided.

Excellent course and delightful surroundings' - L D

Gift tokens are now available to purchase on-line from the

store

'It was a most enjoyable experience. For me, the en plein air in the morning and workshop reinforcement and completion of painting, or starting something new in the afternoon was a fruitful and worthwhile experience. Anita is a very gifted teacher with good direction to take the student forward and then the skill to let the student fly and come away with a great sense of achievement' - Les

---

Materials

Although I don't recommend that you buy too much before you attend the workshop, you can ask me to supply materials at a small extra cost, I do recommend the following companies for a bit of post workshop shopping. I have dealt with them both for a long time and have now become an affiliate for them both.

​Please support your local art shop if you still have one.

Rosemary & Co Artists Brushes

or put

ANITAWOODSART

in the code box at checkout.

Jacksons Art Supplies

if you are a new customer you will receive 10% off your first order.

Please book Art Workshops well in advance to avoid disappointment.

---

---

---

---

---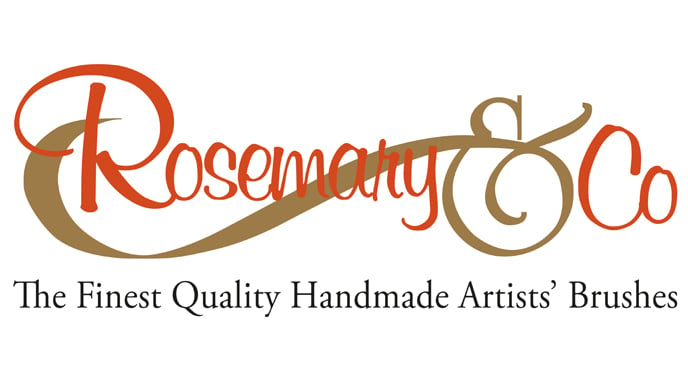 Inspiration
Sea and Shore -

We have access to the beautiful Cardigan Bay. Sweeping Bays and stony remote beaches. Crashing waves and atmospheric sky's. Georgian Harbours, piers and proms. Seabirds, dolphins, seals and seashells. There's plenty to inspire.
Pastures - Pengwernydd Farm is surrounded by pastures grazed by our cattle and sheep. Throughout the year
we have a variety of wild flowers and grasses. The foxgloves flower in the summer months and the livestock are out in the fields. You can choose to 'home in' on the detail or incorporate the wider surroundings and grazing animals.


Llantrisant Church - Overlooking Pengwernydd Farm, the little church is set on a hill top and commands stunning views over moorland and farmland dotted with remote cottages. The viewpoint can be the church and its ancient stones or the wider surrounding area.


Mountains and Red Kites

- In the upland pastures of Pengwernydd Farm, we have amazing views across the Cambrian Mountains. Red Kites and Buzzards call and swoop in the skies above the farm. A rocky crag stands as a sentinel over the miners' cottages below and there is also a lake we can take inspiration from.



Romantic Ruins - The surrounding fields are dotted with ruined buildings left over from the mining. The 'romantic ruin', a little piece of history, a glimpse into the pas

t. We will go to the site of one and use the setting in our compositions.



Animal Sketching - The animals on the farm make excellent life models, from the chickens to the horse. Sketching, then develop your ideas further.


Waterfalls, Myths and Tales - Steep wooded hills, dotted with ancient hill-forts, are cut by plunging watercourses. Experience a landscape steeped in history and legend. Look for evidence of past lives. Imagine the journeys made by pilgrims and monks. And then there's Hafod......... Be Inspired!
---
---
'I embarked on this course as a complete novice. Anita took the time to show me the basics and I now feel confident enough to have a go! I particularly enjoyed working in the beautiful surroundings in the Cambrian Mountains. It's really nice to go somewhere so beautiful that hasn't become too touristy. A fun and enjoyable day, I really feel that I have taken some new skills home with me. I intend to do another course as soon as time permits.' - Tim
---
---
Friends and family staying at the cottages, who choose not to attend a workshop, have a wide variety of activities to choose from on the doorstep:
Aberystwyth, 20 mins by car (two beaches, two cinemas, art galleries, lovely museum, theatre, boat trips, coastal path)




Aberaeron, 40 mins by car (Georgian Harbour, Fantastic Restaurants, famous for Honey Icecream, Cob horse festival)




Hafod, 5 mins by car (walking trails, waterfalls, wildlife, woodland)




Devils Bridge, 10 mins by car (the world famous bridge, local folklore, historic hotel, steam railway)




Bwlch Nant yr Arian, 15 mins by car (daily Red Kite feeding, cafe, mountain bike trails, walking trails)




Tregaron, 20 mins by car (Rhiannon's Welsh gold centre, school museum, award winning restaurant)
---
'I thoroughly enjoyed the Art Course tutored by Anita Woods. I was taught to paint with watercolours and was very pleased with the results. I would recommend this workshop to anyone of any ability.' - Sandra

​The Accomodation​
'Come and enjoy a warm Welsh welcome at Pengwernydd Cottages. The traditional family farm is the ideal setting for your 5 star luxury holiday
accommodation, located in the beautiful, tranquil uplands of north Ceredigion - a short drive from the bustling town of Aberystwyth.
Pengwernydd - luxury self catering holiday accomodation in spectacular rural Wales. The holiday cottages are perfect for those who wish to enjoy a quiet, tranquil holiday in scenic countryside.'